Sticks and Stones
April 8, 2014
Sticks and stone may break my bones
but words cut even deeper.

Coursing through my veins like poison.
Stupid.
Lazy.
Ugly.
Word full of hate
cutting scars in my skin-
thin ropes,
binding me
to all the pain and anger I have ever felt.
Shredding my heart.
Tearing apart my soul.
Leaving bruises as black as the shadow world where I exist.
Reminding me
of when the world was cruel
and I was a coward.
Turning in on myself,
destroying myself.

But sitting alone
in the dark and the cold
I put pen to paper.
I feel a spark
and suddenly it's no longer dark.
Words flow from my broken soul
filling the paper,
healing my heart,
giving me strength.
To never give up,
to never give in,
to stand tall against the world.

The words I write remind me
of a time when I was happy
and full of joy.
When I was carefree and still had faith in humanity.
A smile always on my face,
of sadness and depression
not a trace.

Sticks and stones may break my bones
but poetry has healed me.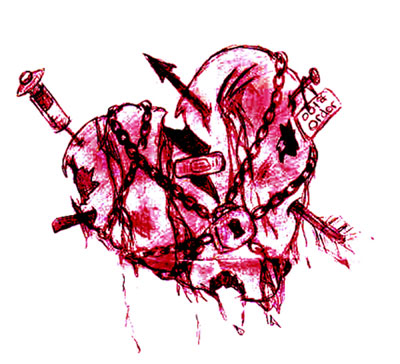 © Asia B., Hudson, MA