Chevy Hew
April 8, 2014
Walking down an alley was a man named Chevy Hew,
kicking pebbles with his prosthetic leg.
His eyes are navy blue, but so small on his face.
Don't let the eyes deceive you,
because he is a nasty, mean man.

His chin sticks out farther than any normal chin does,
and his button nose looks so cute.
His lips are puffy and usually in a line,
But sometimes,
They are in an evil smile.

You better run little children,
for here he comes.
He has his hammer with him,
But it's dripping with blood.
Blood so red,
it stained his trench coat.

And his pet wolf is following him,
hoping for some food.
Don't be fooled by how he acts.
He might show you his white smile,
but don't get too near.

So grab your jackets,
and try not to step on leaves.
Run home where it is safe,
far from Chevy Hew.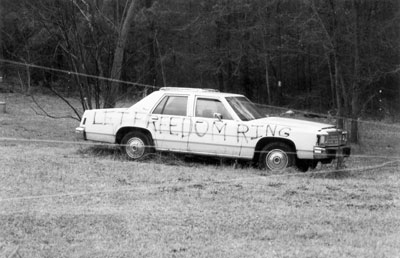 © Shanon G., Elgin, SC