Remodeling
April 5, 2014
My room used to be full
Happy and colorful
Filled with the things i loved
Pictures, drawings, posters
Plastered all over my walls
The vibrant colors bulging out from Every corner of the room.
But now,
It's starting anew.
Stripped down and bare,
Now my room is empty
Solemn walls holding an empty Silence within them
That hold the secrets of what Happened in this room
And they're just dying to get out.
My room is no longer colorful and Cheery.
It is bleak
The pictures, posters, and drawings
All gone,
And their hope has escaped them.
This room,
Once full,
Once happy,
Like i was.
Stands almost like a prison chamber Nowadays.
It is empty,
Naked and vulnerable.
Much like what i've become.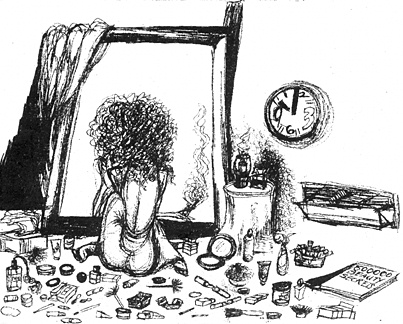 © Asha M., Philadelphia, PA