Blue Bird
March 23, 2014
I want my heart to grow wings
Like flowers grow new petals,
Blossoming in the sunlight,
And I want the chlorophyll
To run green in my bones,
Clinging to my veins,
And spilling out
Until I can fly.
I want to be hoisted atop
Broad shoulders,
Climbing larger boulders,
Finding rooftops as the next
Stepping stone on the ladder
To the heavens.
I wanna fly,
Let my veins tie themselves
To the feathers
And reach for the sky.
I want you to carry me
Like Daedalus carried his son,
Until I can carry myself.
I'm not asking to be
Your guardian angel,
I'm not asking to be
Your eagle,
I want to be free.
The sunrise is beckoning my name,
And so is the sunset.
Stop holding me down,
Stop holding me back,
Stop holding me.
Let me reach until my feathered wings
Burn into the sun.
Let me fly until my heart grows weary.
You created a compass in me,
And I always know which way is home,
But don't limit me to the horizon.
I see the stars and the moon in your eyes,
And I'll be flying straight til dawn,
Letting my blood vessels wrap themselves
Around my blue feathers
Until the sky turns a different shade of blue,
Isn't it strange?
I've been flying higher
Than any mountain top for so long,
I've lost sight of the beauty surrounding me.
Blue oceans, blue skies, blue blood,
Color blind to my own dowry,
I miss the galaxies I saw in your deep blue eyes.
There's more than this atmosphere,
And I'm Icarus after all, flying too close
To the sun, burning up my sight,
My wings growing from my heart
Like petals from flowers.
Keep carrying me to rooftops at night,
And let me see the universe
In your eyes,
Let me watch the pink sunrise
In your heart.
It'll be filling the black hole
In mine.
Cut away the wings
From my heart,
Sew them onto yourself,
Alis volat propiis.
They were yours all along.
You were the gardener,
Giving me fresh water to grow,
And nursing a sick bird back to health.
I was a blue bird,
Blind to affection and love,
Driven by ambition.
You were a fallen star,
A guardian angel,
And you're making me whole.
Fly on your own wings,
Show me a universe that
Starts with the word Love
And ends with the word
Recklessly.
I want to be flying
Like a blue bird in your heart,
Making tiny trails as reminders,
And singing to you
Miles and miles away,
You are my wings,
My veins drinking your love
Like chlorophyll.
There are so many constellations
I can voyage to through
The power of
Your kiss.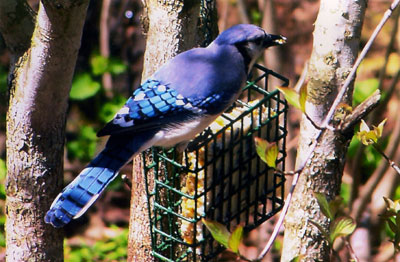 © Meg B., Blairstown, NJ