Uphill Utopia
March 8, 2014
Under a lidless sky
I climb.
Achingly alone, I cannot be rid of the
Entitlement people have to peer in on me in a most private realization
And startled, by the constant influx of rowdy voices and sloppy bodies
On my strenuous mountain journey
I jolt up.

Limbs pumping vulnerably
As the hope rises between my rib cage and suffocates all but the proximity of a pinnacle steeple
The drips and crumbs of the music that touches Heaven trickles over the rough skin of the mountain
Allowing the servant I am tastes of victory
Fruitlessly.

The stones under my ragged feet
Tumble downward in an avalanche of
My missteps and nonchalant confidence
Over a terrain that was, otherwise, declared invulnerable

I grapple with the tuff of the
Alp I scale, inwardly
My resolve clenches between teeth-
An utterance of profane syllables
And a slow evolution of erosion

The peyote grit penetrates skin
And I watch forebodingly as it
Returns to Adam's toil, condemned
To wallow aimlessly, smothered under the
Belly of the snake, who smirks
And flaunts his desolate blessings
Like the Crown Jewels of some gregarious king.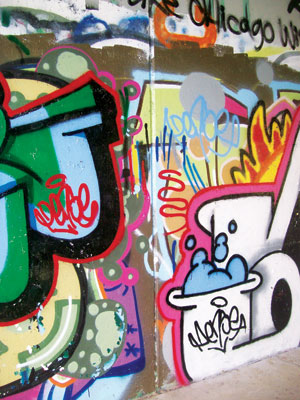 © Michelle W., Ada, MI