Love Like an Ocean
March 5, 2014
Lost at sea, you've swum and swim.
Unable to longer, you sink below oceans rim.
Pulled down below the surface, uncertain of what lies past.
Its strength makes you nervous, the spell that has been cast.

Deeper and deeper you plunge...

Fighting it at this point would be but crass.
Long ago crossed, was the threshold last.
You can only relax, succumb, and embrace its glory.
Beyond here lies nothing but uncharted territory.
What truly awaits you at the end?
Your sweet demise, spirits rend?
Maybe even the myth itself, Atlantis. Beautifully overwhelming, in all its vastness.
Only time will tell, as you sink, darkness swells, indistinct.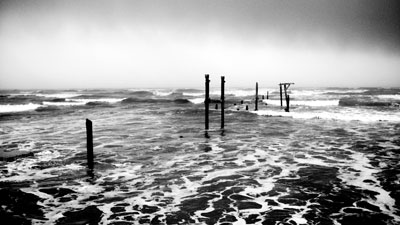 © Harrison L., Ruston, LA