The Leper
MAG
February 24, 2014
I want you to know that you are insignificant.
You are a lone-star fly's picnic; your
kisses turn
to embalming fluid in the wet grave of
my mouth.

You used to flinched as I pruned myself
who pours boiling oil down their own
ramparts?
My blossom bruises needed watering ­somehow.

For what it's worth, you should've called
a hearse, not an ambulance.
There's only so much spit can do to hold
together mousetrapped toes
and a chloroformed nose, or this throat already parched for more bleach.

As close as we are now is how close
we came to the edge
of the subway, how close the hair dryer came to dropping
in our bathtub. I bathe my lungs in the
fresh coat of tar they beg for.

Oh darling, I'm just another moth
magnetized by the late night neon
that heathen flicker and carnal flame,
fingers forever hovering over
that big red self-destruct button as I
grew pale with leprosy.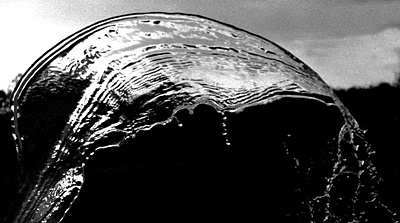 © Kellie S., New London, NH