Describe a Secret Place
February 24, 2014
Breathing in
Softly
I can't quite remember
If the air was warm
Or cold.
I remember the leaves
Were a slight purple
And red and yellow
But they were also green
When they blocked me
From sight.
The rock.
Cold, unfeeling, uncaring.
What I needed as a balance
Because I was as colorful and
Messy as the lake before me,
Or more of the reflection
As clear and detailed as
An oil painting.
Yet would never be quite
Settled.
The reflection of the trees
Filled this canvas
Like their colors were tipped
Over and spilled onto this
Crystal clear emptiness
And giving it life.
And the clouds above,
So puffy and cliché
That I felt I was
A movie.
The warm and cold air
Would breathe on my face
And race down my neck
Tickling and tensing my spine.
And the Sun.
The Sun.
Dripping through the leaves
And then washing itself over
My face.
So yellow and orange.
It was setting and yet
The sky was still its fairytale
Blue.
Light and as perfectly simple
As the water before the
Michelangelo all over it.
I would sit here
And
Think.
I came here because, well,
No one else would.
Unless I showed them.
Almost like a curse
Because they would come
And only I would return.
This place
Was my place.
It became beautiful for me
It became inviting and
Warm and aware.
I wanted to spring into the
Water and join it.
But it would be cold
And uninviting and ruined.
My place in this was
On my rock.
As an observer.
To be so silent
That even my
Breathing
May disturb it.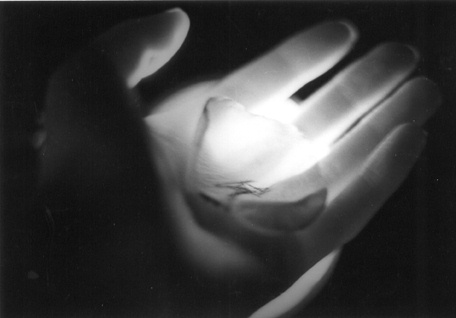 © Feichen Z., McLean, VA