Blossoms
March 11, 2014
Love is like a breath -
of fresh, dewy vapor in the height of summer.
You savor the taste but it escapes
the tip of your tongue without a chance to linger.
The lips, silky rosebuds, velvet blossoms, spinning
in the air, falling.
Crimson turns to burgundy, turns to chestnut.
The luscious curves crease,
the soft satin crumbles and hardens.
The water soaks into the petals, each drop of salty liquid
immersing them into the soil, waiting
to be covered in a layer of impenetrable ice.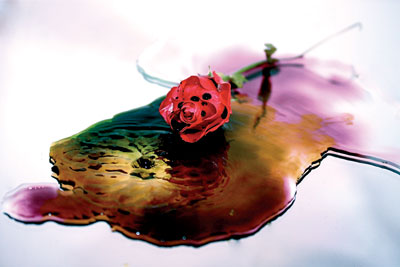 © Garrett M., Port Angeles, WA