Hunting Trip
February 28, 2014
Up before the sun has rose, driving down an old back road.
Parking off by the entrance of the woods, quietly closing the truck door
Covered head to toe in camouflage, bright orange hat, to let the other hunters know
Walking quick to my stand, leaves crunching under my boots
All of the creatures are still asleep, while the sun starts to peak and the world has yet to rise
Finally, the woods become alive with chattering squirrels and tweeting birds.
Beginning to doze off, but I'm awaken by a mysterious creature trotting through the woods.
Heart pounding, I breathe quiet and slow, not to scare my prey.
Gazing strongly at the deer, he seems startled; he looks around at full alert with his ears up.
He resumes his grazing and I return to the hunt.
Pulling the gun to my chin, shaking uncontrollably with adrenaline rushing through my veins
I take a deep breath and squeeze.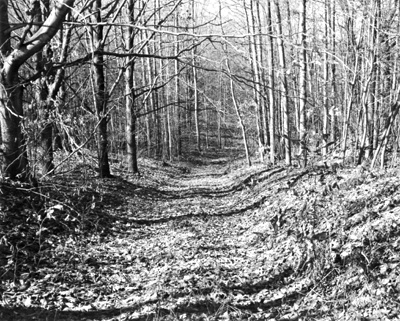 © Nik F., Clarkston, MI