Paint
March 4, 2014
I dip my paintbrush into the red paint
and ever so gently stroke the canvas
painting on your mouth.
The blue of your eyes next:
Cerulean, mixed with just a hint of green.
Then the little sprinkle of freckles across your ripe cheeks,
and when I am finished, you are the most beautiful work of art I have ever created.
Absolute perfection, All that I could have wanted.
A flawless masterpiece, my fantasy...
So much better than the real thing.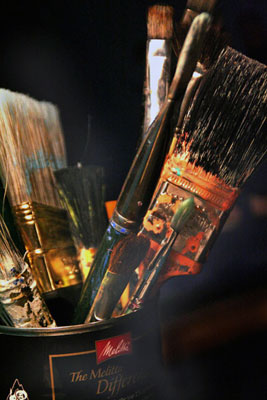 © Marina L., Orlando, FL