Therapism
February 21, 2014
Empty planet and empty mind.
Not a soul spying, lights flickerflittering
While I, alone with the silence,
Overflow with the emptiness.

Sitting in concerned contemplation, and I forget how to speak.
And like an animal scream, running, stumbling, painting the walls black
The grit slithers under my fingertips, the dark pavement wet with bumps covered slicksmooth with rain
Black coal, black soot, black heart, black rain cascading from their jailed eyes
The fluorescent colors of graffiti are just mine, and there is only me and the wall
I don't share- I am with the rain
I am the rain, I am the wall
I am the colors.
I run along the lonely streets
So sad, so scared, so utterly free and contemptuous
Nothing to run from, running nonetheless
Trailing bloody paths like ribbon as I fly dying,
Overflowing with this emptiness.
Drop.

Hate fills this mute world
And like an animal, I scream.
Hear the echoes reverberate throughout the cavernous halls of my mind and soul and test the boundaries of my ears and they hurthurtredpain and my rabbit heart beats hot and scared.
Quiet is good.
Consumed by the quiet, emerge inside a new world of silence that is
Overflowing with emptiness.
Drop.

feel the pitterpatter splishsplosh darkdark so dark
The footsteps sound like tiny shrieks
Little ecstasies, all running in dark pleasure all gleeful in their perfect horrible little ways
Banshees, damn them, love them, hold them, release them.
festerfesterhatehatehatehate....cry and release.
Drop.

Sleep soundly in the morning, this my confused meditation
In the daytime too, like a demented bat, so contented with my rounded sleep.
My back stalls and complains against movement, procrastinating in silence while I forget how to think
Lie and wake, lie, wake, lie
Lying to myself, uncovering lies
And like an animal, scream.
Totally useless with no use to be useful to
My vision obscured through the infuriating haze
Shun care about the light of the sun slipping over the horizon
Just shutting my eyes tight in lonely fear and wake when it's over
The tight circles of sand fly by my lids, their wings slowly draping me with a deep humored foul thrumming liquor, swelling of abyssal delirium.
Eat.
Starve.
Yet
Overflowing with emptiness.
Drop.

The word loses meaning as I am
The only thought, the only breath, the only mind.
Yet I still do not matter, and am satisfied with not mattering.
Everything, everything, creation or dust
Tiny scratch drawn on a dry erase board with a dying black marker
More lasting.
More important.
More.
Drop.

Satisfied with being less.
Become
No leader, no changer
Become not a use or a useful
A seer, or a doer
Not being me
Just being
World not caring about me past my fragile bubble that floats in the bright blue sky
Overflowing with that same emptiness.
Drop.

Flee into the starlit paradise of far away
Sense my horizon, terrified as it wraps around like an infernal belt
Ruining my horizon, caging and twisting it into three dollar bills and spitting it out into flames,
And like an animal, I scream.
Watch me running away into a field made of stars and a shallow lake of dark, shadowed gold
Freeing my horizon, and like an animal I scream.
Watch the sky as fireflies stream away from light polluted air and into the high atmosphere of black and velvet nothingness, lie on my back and let the nothingness be me and my thoughts become nothingness as the words consume me like I am a child again being born.

If I were alone.

I overflow the emptiness, and I am free.

And like an animal, I laugh.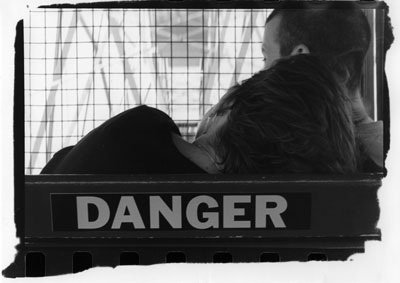 © Katie P., Bethesda, MD