The Great Manifestation
February 20, 2014
Unrequited love? is the needle of a dart?, slender, sharp; it wastes no time?
piercing you over again,?until you are an open field of tunnels

Stinging air shooting to the exposed sore?
All leading to the innermost condensed ball of longing, ?
an energy of civil war

Sweat, Shake, Flush, Blush?
The primal symptoms caught at the zenith of the worst possible time

You are clammy with chaotic anticipation like outer space?and you dream and dream..?
whimsical are items of norm?
Simple fabric like you have never seen it before

Pulse knocking against your cold wrists, eyes shy? Hands tremble like a silver alarm clock

Seeing allusions to his being in minute detail, an oracle of serendipitous truth??

His image painted in the fissure of your brain so often he becomes a creature of legend ?
Each sighting a greater thunderstorm

But to him, who am i?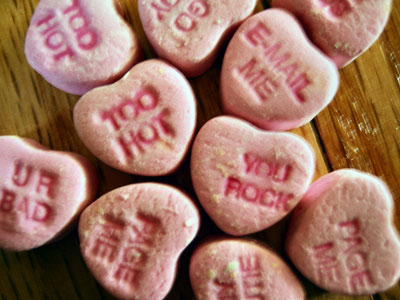 © Valcy E., Stony Point, NY