Whispers
MAG
January 13, 2014
I could write a poem
that no one could tell was for you.
It would be about kiddie cocktails,
Mom's eye shadow,
and Britney CDs strewn about.
I could describe all the tiptoeing
and whispering as we crept down the stairs.
We snuck cookies that would spoil our dinner,
spilled nail polish on the carpets,
and sipped soda through swirly straws
while sunbathing.
I would mention
the worn pages of Seventeen magazine,
Barbie doll experiments,
and sleepless slumber parties.
How we would talk of being older,
huddled beneath a pink comforter,
a flashlight between the two of us,
whispers floating in the air.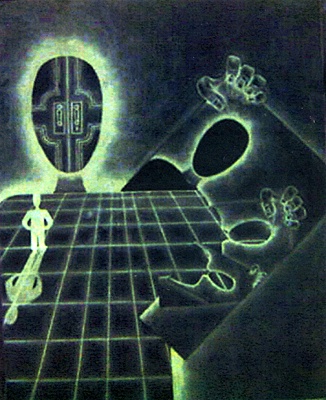 © Andrew P., Muleshoe , TX