The Thought Prostitute
MAG
February 17, 2014
i considered the irony of
the situation until i was
interrupted by a hundredth
how does this
make you feel.
the only thing you hated more
than powder-blue turtlenecks
were therapists. "thought
prostitutes" you called them,
your mouth curling into a
crooked kind of perfect.
you believed that feelings
were reserved for midnight
park benches and 2 a.m.
stairwells. that they were
sealed inside envelopes addressed
to "lover's ears only," but
here i sat on the torn-up
couch that sent shivers up
your vertebrae because
an old man with crooked
teeth was already sitting
on our park bench and
the doors to our
stairwell had long ago been
locked and because
sometimes even the
important letters get lost in
the mail. for there are
only so many misplaced
memories you can take
before one slips out
the spaces our stars so
often leave.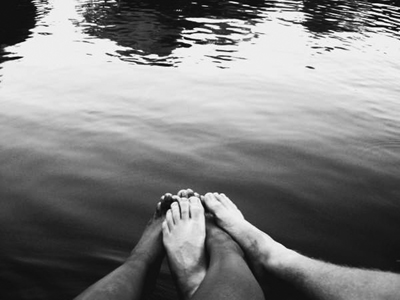 © Michelle W., Ada, MI