The Shadows
MAG
February 11, 2014
What is depression?
It's a cloudy day and not a spot of light.
It's the shadows dancing in the night,
looking for another victim to sacrifice.
It's a way of coping with the outside world.
Inside I yell and scream for help.
I have become a hostage, held captive
in my own mind.
My thoughts scatter like the ants in the rain.
I hear them: the shadows are coming.
I run to find I am at the end of a cliff.
Looking behind, I can hear the screams
of the lost.
I see them coming closer and reckless, knocking down anything in its way.
I turn back toward the edge of the cliff.
Without another thought I jump.
Falling down into the ocean, I sink
like a rock to the bottom.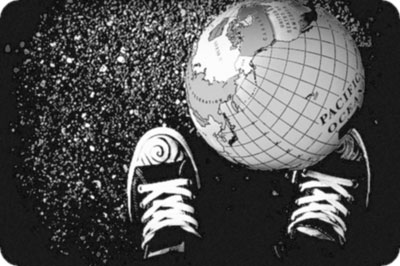 © Kailey E., Crownsville, MD