Black and White
MAG
February 7, 2014
I. 88 of your kin
Each with a distinctive personality, a unique flavor
Amalgamated to illustrate love, desire, beauty, hatred
Every spectrum of the human mind
Combined, you form many names
Yamaha, Steinway, Kawai
Made from factitious and diverse minds
Yet the purpose is the same
Fused to produce struggles, sorrows, regrets, dreams
But two colors I see
Only black and white you express
Is your result a new creation?
Or is it a variation of the plain
An aberrant change of the normal
A journey through genius?
Once you enter through the doors of the simple
An instrument so mighty
It can bring nations to their feet
It can inspire a realm of millions
And deliver hope to a crowd of thousands
But only black and white exist
Only black and white are shown
What may be so simple
May also be the most complex of all.
II. Who could know
With wood, metal, and innovation
With diligence, perseverance, and imagination
7 octaves
A flurry of flats and sharps
A whirl of scales and arpeggios
Could foment so many
From Beethoven, who desperately composed
The tortured genius struggling to feel the vibrations of the powerful keys
To Lang Lang, who makes magic on a black oblong
The virtuoso who paints an ethereal yet ephemeral tale
To harness the power of the notes is no easy feat
Meticulous training and fastidious work is only the first half
Only individual advancement can make the music immortal
Each tone clashing to be heard, each sound fighting to be released
An equipoise of grief and joy, of solitude and power
The notes conform to us, forming our own stories with the words of others
III. The most complex instrument of all
Also has the greatest responsibility
Every note shakes with authority
The spaces in between command our attention
The rests sharpen our attention
The chords arouse our wonder and fascination
The rhythms give us pattern
The tempos refill us with energy
Just as one stands weak, many stand firm
The piano is a set creation, something unchanged for hundreds of years
The end product is yours, personal flair combining with scrupulous technique
It ignites our dreams, fulfills our wishes, and grants us success
But it also departs with trouble, strained with despair and maculated with sadness
But it is an effulgent instrument, held in paucity and only played by the most sophist acted
But this is a story for thousands, for neophytes and prodigies
This is also my story.
What's yours?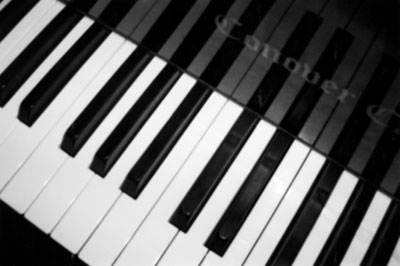 © Pearl K., San Diego, CA