The Living Dead that will Never be Expected
February 4, 2014
One does not have to worry about
some sort of "Zombie Apocalypse."
Yet,
the human race must still resist
a kind of Living Dead
that will never be expected.
Not a skeleton missing flesh,
not some disinterred corpse.
No.
It is the nature
of the Living Dead to be
much more subtle.
It may already be happening.
A "going through the motions."
We eat our food,
brush our teeth,
press buttons on a board
for eight hours.
To think that this is life...
...how foolish.
This is flipping through the pages
without actually reading.
This is a job.
A job that we do.
That is all.
This isn't a career.
This is surviving,
not living.
This is the Living Dead that will never be expected.
A Living Death is some invisible,
intangible obstacle.
It makes the sun colorless,
clouds our water,
chips paint,
rusts iron,
leeches determination
as our bodies,
minds,
and souls fall to pollution.
This obstacle,
this treacherous obstacle.
It prevents us from declaring.
expressing,
shouting,
yelling,
squealing,
saying,
acknowledging that we are alive.
Ever.
The human race survives.
Yet we do not live.
We do not enjoy, experience.
We are living, but dead.
We are the Living Dead:
The Living Dead that will never be expected.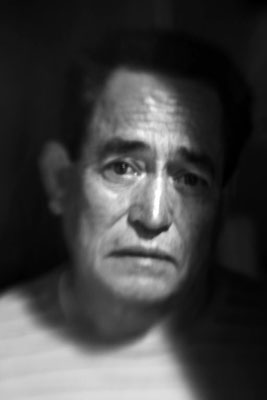 © Adam P., Goleta, CA