Between Birthday Cakes
January 29, 2014
I've watched my face grow older day after day.
Watched how my features slowly stop resembling
my past, and become my future.
Somewhere along between the birthday cakes
my sloped nose left
replaced by a straight line that
is no good for a pretend slide.
My cheeks no longer soft,
my teeth big and permanent
and worn.

Memories of laughter
have printed their names beside my eyes.
Hints of sin and guilt slipped their morbid marks
into the innocent curves of my visage.
Each daily dose of stress and worry
carved into my forehead.
My lips forever mirroring
a lifetime of smiles.

In my face I carry every second of my past;
every decision I have made,
every tear I didn't let fall.
And with every laugh that ever overrode
my nervous smile, I can string together
a melody so sweet, so incredibly full of life,
it could sweep all of the faults away.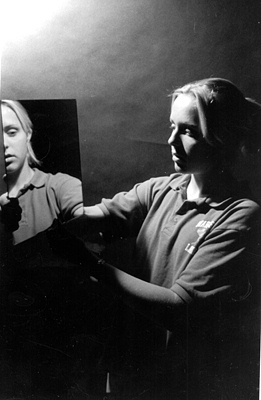 © Hadley B., Marblehead, MA