It consumes you.
January 26, 2014
The pain from your brain grows from the fine segments of your thoughts.
The sun bursting in with undesirable flavor.

You shield yourself from the storm of life.
But you can't stop it.
Continuing to go on as your head pounds with each heartbeat.

Searching.
For the end.

The end of this nightmare inside your head.
Like a drum of waterfalls collapsing against the blades of the cliff.

Numb with your thoughts.
Numb with the pain.

Inhaling the stick of fire.
Giving into your habits.
Of this nicotine addiction.
Only to make the pounding worse.

Boom.
Boom.
BOOM.

The sound consumes you.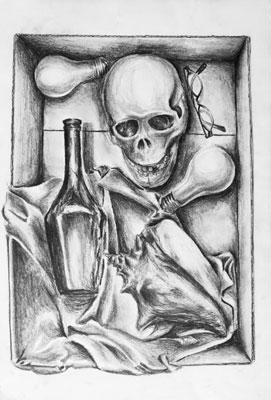 © Karen S., Norwalk, CT