All the World's a Labyrinth
January 22, 2014
All the world's a labyrinth –
The universe and all.
It may take some time to realize,
But you'll never know it all.
You can map out a passage
You've come to know well,
Perhaps you've studied its corners and hedges,
But only time will tell.
Soon you will have passed on,
To leave it in another's hands.
He'll draw it on,
Long after you're gone,
And its borders will expand.
Branches and leaves,
Twigs and debris,
Decay as you explore –
All that you've come to know,
All that you love and adore,
Falls and ferments,
With all those things you never explored.
See it fall and witness the trick,
A puzzle you'll never piece,
And a problem you'll never fix.
The world is all a labyrinth,
And his master is sly –
Never will you see what He saw with His own eye.
Spend your years sickened,
To seek the unreachable fate,
Enter in the labyrinth, take the sinful bait.
For you have no choice, my friend –
The world is all a labyrinth,
And you have entered in.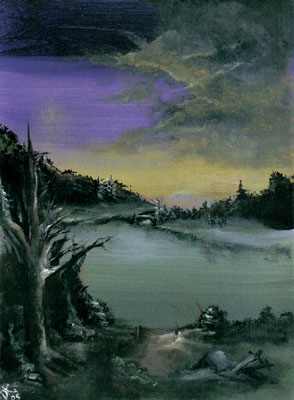 © David K., Birkenhead, UK