The Tear Cycle
January 10, 2014
Hot tears that spring, in a rush, from behind her eyes
Boiling waterfalls careening down the smooth cheek
Stinging their way down the very path of a life
A palace wherein hurting has not been roped, and dwells unhindered.

Crystalline walls are bitter to the hand of the flow-
A voice that beauty still grasps flings itself in the way sometimes
But it loses its own self in the sound of the sobbing
Which is raw, and snags itself upon the diamonds.

In the evening, when things are quieter
And hope is asking if the roar of fire has died away
The hard and chocking sound of your earlier tears
Has once again been burned, in the heat of Today.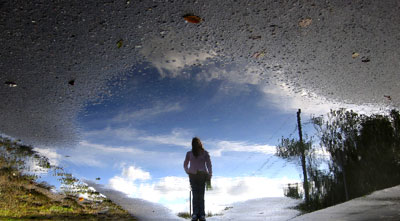 © Daniel H., Oak Bluffs, MA