to a trout
January 10, 2014
i have four of you in a plastic grocery bag-
a gift, shiny prizes from a neighbour's day out walking on water-
swinging from my arm now.

reverent, I cradle you
curious at your open eyes,
fresh from the icy maw from which you were pulled,
and imagine this body,
supple,
slipping through your watery womb,
when the world was sweet and cold and you knew nothing
but swim, swim, swim.
little sister, little brother,
coinbright carrier of that fish heart I have carefully dissected but never loved til now,
i lift you to my face and breath in your scent, clean and cool,
half expecting you to writhe to life in my hands
and leap out of them,
swimming away through the snow.
what I would give to know your simple secrets,
how it feels to live inside your mottled scales that fracture the light of death,
the limbs I would lose to be as lithe and alive as you were,
under that winter crust,
sleeping fish sleep and remembering
when your lakelight world was green.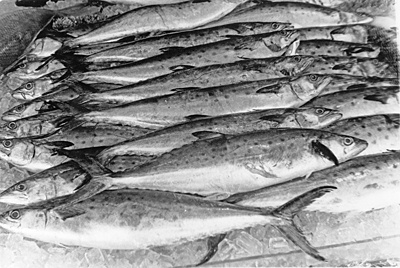 © Jamie D., Bethesdsa, MD