This Was Their's
December 28, 2013
This was their's,
As long as they could remember,
It had always been there.
Since she arrived,
It had always stood there very tall.
It was where they could get away
From the cold and unforgiving stares.
What did they care?
It was theirs.
Both believed that it was there
Since before time began to tick away.
Believed the earth and the universe,
Grew from its roots and from it,
The Earth did sway.

She believed that from it,
Each particle, plant, and person
Was awoken from a patient slumber
To thrive on the rock
From which
The Earth had been numbered.

He believed that an asteroid
once fell through space
only to stop at the center
Where a
would soon grow into place.
His vision of it's beginning stated:
"It stopped where it wanted and knew the
whole time that it wanted to stop here.
He stomped his foot on the ground
As if he was proud of its location.
He thought the asteroid exploded,
waiting for a standing ovation,
and from the explosion came
roots, limbs, leaves, and life.

Since before they met,
They both felt a gravitational pull toward it.
Its gravity brought them together
and apart from the rest.
They were young.
They were each others best.
They were uncertain of it true beginning,
but they did know,
to find it,
they were blessed.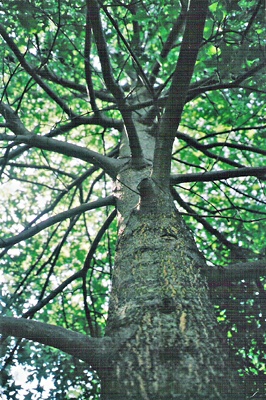 © Bhuvaneswari R., Sleepy Hollow, NY