Tennis Shoes
December 19, 2013
I believe in shoes
that take me on the most arduous adventures,
protect me
stay with me, even when I cannot keep up with myself.

I believe in tennis shoes,
laced tighter than the arms of an anxious mother,
grasping her little, vulnerable love like it is going to
fly away.

I believe in black leather tennis shoes
bought off ebay
out of the box,
but perfectly content with swinging from its sides.
Questioned. Unlike the others.
Fitting in? Close enough.
Happy enough,
in a canvas-covered world. Bizarre,
but loved
and appreciated,
just like me.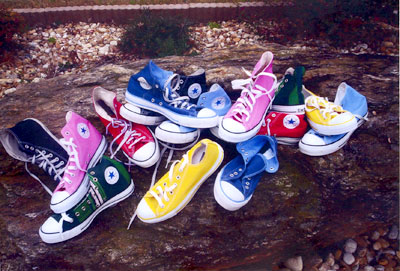 © Leandra L., Stockbridge, GA