A Treacherous Sort
December 17, 2013
I'm jealous of my lips.
As one stretches into a smile, the other one copies it
As if to say I'm happy if you are.
They are not parted for long
Until they touch again.
Kissing each other repeatedly.
Resting upon one another
Embracing.
Without one, the other cannot stand.
How wonderful it must feel to be needed.

I'm jealous of my lips.
Used to kiss.
To smile.
To speak.
Lips are a holy necessity.
Because
without them
we would perish
from all the neglected kisses
absent smiles
and unspoken words.

I hate my lips
because
they are not part of me
and they are.
In an unsure oblivion.
I envy their love
and they prohibit mine.
Because every time
I would like to
Kiss
Smile
Speak
I cannot
because
my lips are my enemy.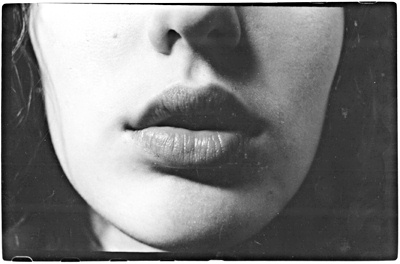 © Samantha A., Southbury, CT