The Painter's Pallet
December 17, 2013
The colors are a symphony, they run right through me. My pallet is blank. What should I paint?

The sound of the pinks, the melodies of the blues, the fires of the reds. Which will you choose?

The harshness of the purples, the softness of the yellows, the coldness of the black's kettle.

The pride of the oranges, the calmness of the greens, the pureness of whites, is brown a dream?

The quietness of the date, the beauty of the grays, the peace of the silver, and the grace of the teal.

The care in the colors from the beautiful pallet. The artist has menu to choose, but he has few to say. His work says what he feels and how he thinks. This is the Painter's pallet what color do you think it will be?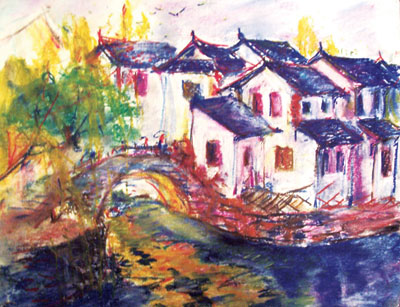 © Xiao H., Naperville, IL