Pale Cheeks
December 16, 2013
It sickens me to think
that rosy cherub cheeks
went pale with grief
on an autumn day
that was far too hot.

Fall anxiety
was what it was.
My mouth filled with venom
and a gallon spilled out.
People donned hazmat suits.

Your voice was dull;
apathy is the best shield.
I cried out but still
a vile river spilled out.
People swam upstream.

The cicadas sounded
like attack sirens.
My mind screamed in pain
and in me there was a deluge.
Not a single creature survived.

Deus ex machina,
a dam stops the flow.
I shake awake to find
screaming cicadas on old trees
and your cheeks pale as death.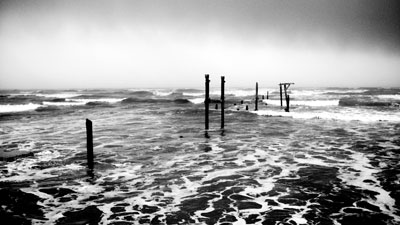 © Harrison L., Ruston, LA