A Memoir About Death and Being Eight
December 10, 2013
When my uncle Chris died
is the first time I heard my dad cry.
I asked him when I'd see Chris again
and he said, "Kylie," with a crack in his voice
and my chest felt like an earth quake
because that's all I needed
to feel the same pain
that made my father numb.
The day we dressed in all black
and followed the hearse to the funeral home
was the first time I saw my dad truly angry
at life.
He said, "God dammit," and hit the dash of the car.
My step mother silently wept in the drivers seat
and I sat in the back
and I saw red in my vision.
The ground was too frozen that day
to lay my uncle to rest
so we waited until May
to say our final goodbyes.
The day we gathered in the cemetery
was the first time I saw a
hollowness in my father's eyes.
My whole family just cried
and I asked my father, "Why?"
but he just shook his head.
It's been seven years since I've been here
and let me tell you, there were a lot of firsts
to be had when Chris died.
And eight year-old can't really wrap her head around someone being dead.
But now I can feel it full on
the pain of missing you and the hollowness it brings.
Sometimes I sing that song,
On Angels Wings
while I'm doing mindless tasks
and I stop
and think of you instead.
Eight is too young to understand
that you'll never see someone again
but I know
it's time to let go.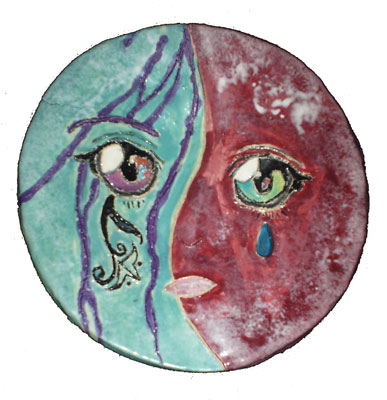 © Angel V., Tecumseh, MI