Saint
December 2, 2013
You address me as a Saint,
Before you run and hide.
Raise me high above the world,
Like your sun and sky.

Then you drop me hard,
Without my wings,
And expect me not to cry.
You don't realize what life is,
Once a Saint begins to die.

Though I step down, and down,
Off my cloud,
My ego still soars high.
And we run 'round,
Behind each other's backs,
Playing with our knives.

However,
I struggle to understand,
Why you're loathing me.
After all, I was perfection,
I was the best I could be.

Meanwhile,
You kept locked away,
Being secretive towards me.
When I unlocked your stories,
You battled me. . .

Though you should know,
That sinners never win against great saints.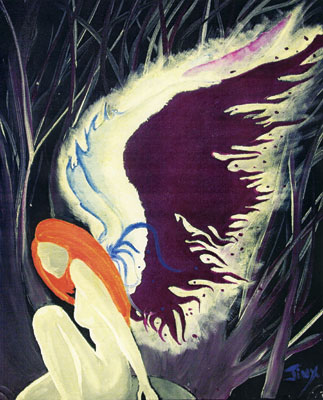 © Megan B., Youngstown, OH