Leather
November 26, 2013
the smell continues to hug me long after he's gone-

a sharp sweet tang that has the ability to comfort me all these years later.

the leather jacket still hangs,

abandoned,

a little dust clinging to its limp shoulders in my mother's closet.

I don't know why she kept it,

I don't know why he left it.

it serves only as a reminder of the man who use to fill it.



I always wonder if he misses wearing it,

misses patting on his dolce cologne and whisking me up in his arms,

whispering,

"be good, ladybug",

before setting me on my feet again.

my mother's perfume, both light and serious, would mix perfectly with his smell, leathery and sweet, coaxing my head into a fog.

time has blurred the edges of my memory so that I can only recall the twinkle of a diamond earring here and the sparkle on a dress there.

I wonder if he misses coming home,

late,

his tie loosened, his cheeks flushed from a night of dancing and red wine.

he always knew when I was awake, would climb into my bed to tell me a story, would lull me to sleep with his voice- deep and ebbing, like the undercurrent of an ocean.

he would bring the smell with him;

that was my favorite part.

that and his yawns:

they would interrupt his sentences every so often,

a reminder of the hour.

the leather musk would cling to my sheets and pajamas after he left, and I would wake up with a smile, the sun on my face and his smell wrapped around me; as real as a down quilt.

————————————————

the smell is mostly faded now,

the bottle of cologne is gone.

I have grown too old and become too much of a stranger to be called ladybug.

his voice over the phone is no longer deep and soothing,

but strained,

and tired.

the thought of its change keeps me awake at night.

I think he left the jacket here to remind me that

he would always be here, even if that meant leaving only a smell and a memory.

but every time I see it,

hanging there alone,

out of place among dresses

and blouses

and skirts,

I feel a twist in my stomach and realize that a smell and a few good memories

just

aren't

enough.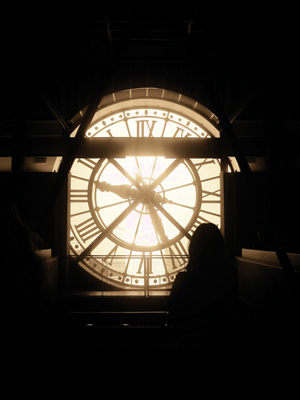 © Treza R., Kalispell, MT