Marlboro
MAG
November 15, 2013
I started smoking cigarettes when I was 11, in a church parking lot,
Where I'd pray that my mother wouldn't find out.
I'd choke and cough
But I felt pretty with black tar lining
my lungs;
They were never useful anyway.

When I was 12 I'd sneak on the porch
And smoke stubs from a glass ashtray –
Broken, wasted, bitter – but I was satisfied.
I could go months without thinking of them,
But as soon as a filter grazed my lips,
The word "euphoria" made sense to me.

I smoked a pack a day this summer.
The coughing stopped.
I've accepted the bitterness.

When I met you
I prayed no one would find out.
You tore at my thoughts and I'd choke
on my words
But you made me feel pretty.
And day by day, the cravings came.

I took what I could get,
No matter how worn out, used, and
wasted you were.
I was satisfied.
I could go weeks without you
But as soon as you were at my fingertips
I'd scream for more,
I needed to feel again.

Addiction to cigarettes make sense:
they can be fulfilled.
The consequences are set in stone.
An addiction to you, though, is endless,
unpredictable,
And it takes a lot more than five minutes
off my life.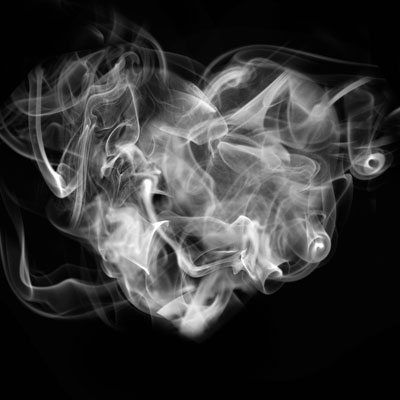 © Olivia E., Alto, MI