A Sheltered Girl
November 18, 2013
Why was I ever afraid?
Was I so blind until now?
I who am sheltered from it
Me and my little world
I was unfazed
By all of the pain
Then our eyes met
Oh, those eyes
What color? Does it matter?
They speak to me
Woe, woe is me
I who have everything
I never need
And I never imagined
What is it like?
I see the fear in your eyes
Your eyes
Alight with a mischievous look
And your lips
Spread wide into a devilish grin
What a mask!
What a marvelous act
I have indulged you
But I am plighted
By a too light heart
Let the curtain fall, boy
Strip your costume and look
Look at me
I who will never need
I who will never know
How does it feel?
Tell me, what is fear?
What wavers behind those eyes
A shadow
A burden
That cannot touch me
Tell me, is that fear?
Instill it within me
Weigh me down
So that I might understand you
Open your eyes
And see as I have seen
Share your heart with me
Woe, woe is me
For never knowing want
Or worry
Or fear
So tell me, what is fear?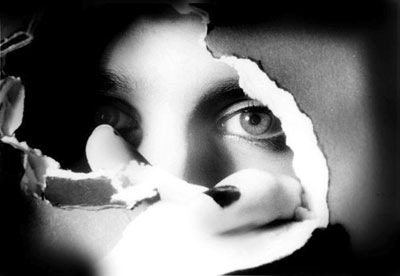 © Tabatha B., Peoria, IL