The Hanging Tree
MAG
November 4, 2013
Saw crows pecking round
the hangin' tree,
both bastards
seemed to be
pretty shameless
'bout doing their deeds
on the crest
for all us innocents
to warp and see.
none of them birds think,
they're bred
to croak and take,
so I shot 'em
in the head
that they don't need,
pelted their thick skin.
didn't need to boil it,
my incisors
picked away the flesh,
cracked the bones,
searched for marrow to suck.
and people claim
we're more than rats.
I'm no revolutionary,
I know there's no
omnipotent, villainous king
saying what brother
to string up next,
no
fat vulture
tellin' murders of crows
whose soul
to rape.
there's no way to threaten
the way it's been
since some fine folks
learned to
twiddle their thumbs,
form a knot,
and climb a tall tree,
where a noose
could make their decrees.
the cause of my crime
was the shame
that I once believed
their cold, unyielding ways
and skill
of stealing flesh
made them smart
or earned
some sorta control over me.
And as I sit,
digesting raw flesh,
I think about
how my sister said
"Friend,
just be glad you're not dead."
but one day we will be
and they won't bury us with god,
they'll leave us
to rot on the earth,
and it don't console me
that they'll leave
to find a similar fate
a couple feet
beneath.
and my father
might be okay
with accepting
such a sorry fate,
but all's already lost
and I won't let
those scavengers take
what was once theirs,
but now belongs to me.
Inviting limps offer
frail fingers,
grasping my face,
saying:
come hither,
it's your choice,
if you please.
oak leaves fall
on dead grass
and past
my marked body,
though
the trees
are long bare,
fleshless
skeletons
clawing upward
to sustain
god knows what
life remains.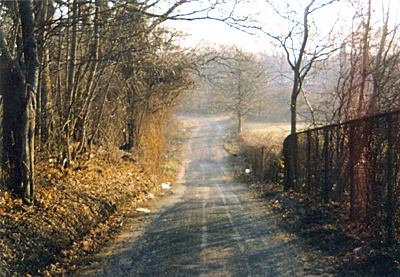 © Cameron C., Milford, CT