The Lake House
MAG
November 3, 2013
A pigment of pastel ripples
in liquid embrace.
The sun, the crumpled leaves
melt inward.
The dock, the wooden cottage
slip into the water.
The elderly maples skip stones.
They drop like starlight
on horizon.
The red leather couch
meets woolen socks.
A window peeks
through the drapes.
A melted blue pupil
seeps into brown curls.
The water softens the dock,
the rough rug of the lake house.
The warm fall colors,
the soft lake
melt into me.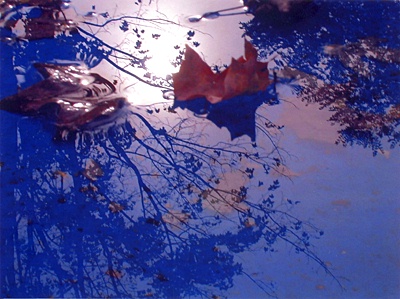 © Angela B., Holland Patent, N.Y.