<2.99
November 3, 2013
It took you less than three to give me your heart.
But I guess I was missing that 0.01, because I
never could give you mine. And maybe it was
that 0.01 that held me back from getting the
first place in the finish line, or it could have
been that I lost the race to begin with. And I'd
like to imagine, that my real prize was you; the
apple of my eye, but who am I to say that the
shiny, red apple won't poison me with a single bite?
And I'd like to think
I "believe" in you
but can I really when
the word "lie" is intertwined
in such a pretty word
to deceive me?
You ask me to
trust you and I promise
I'll try.
So that night, you send me
an "I love you" with your heart.
And I'll respond "I love you, too,"
with a less than 2.99.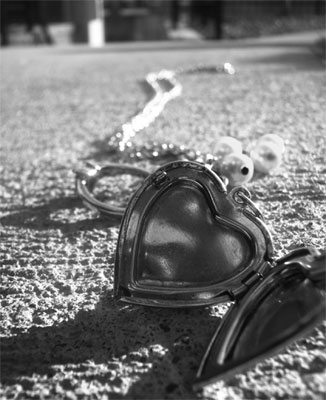 © Francesca Y., Robbinsdale, MN