celeste: reprise
October 29, 2013
i.
the milky way knew just what i had in mind
when i set out to find you that night;
pale and aching, she
lit the way as if she had some sort of stake
in this tryst.
i can't imagine what a galaxy
might want with you or me,
but maybe she is sentimental
and hated, like i did,
to see you go.

who knows.

ii.
i found you as i always do
in the diamond grass
dizzy, staring up at that vast
ocean of not knowing,
smiling, beguiled, as i came to stand next to you...
but i was not looking up.
i never look up.
i was reaching down into your
wide eyes,
trying to find a little of myself in those hazel timepieces,
but they were too busy reflecting
the lightning flashes
and the cosmic crashes
that inhabit you.
eventually i offered my hand-
sometimes you'd take it, sometimes we'd
stay like that for hours,
you lost in some ethereal state of mind,
i lost in your sheer grace-
but you took it then
and i let you lean on me
until separately we found our way inside
and could finally breathe easily
or not at all
in the infinite warmth of this body.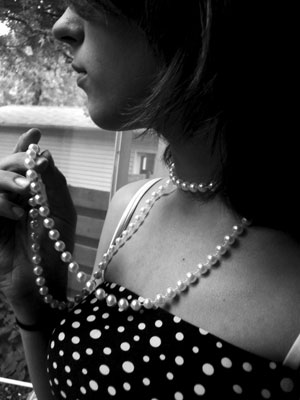 © Elaina V., Canton, OH