As For Us
October 29, 2013
As night falls like a blade we are
squatting on the parking lot curb again
lighting cigarettes and cigarettes,
each exhale like a whirlwind of dust
disappearing seconds later,
a clean slate
just to be dirtied again; we speak volumes
in our silence
with the same beaten-down look
on our faces, echoing our thoughts.
Stuck here again but
how we got here none of us know;
the only tangible evidence
of our struggle
is this mutual silence, the only
comfort our fellow victims.
We have here a strange bond, resembling,
as she says, the
pull of black holes towards and
into each other,
only the force at work here is not that
of a black hole but of a black heart.
Here we are, nicotine-addicted, irritable, hunched
over because there's no one to impress here, unshaven because
there's no one to impress
ever,
depressed, deflated, destroyed, denied,
kicked out, jobless, low on gas, grades dwindling
because we have no focus
and our meds don't dissolve our
problems they just
numb the pain
(and besides, where would we
study anyway?),
sunken-eyed, void, hungry
with no appetite. Unwilling to
admit the s*** we do
to our bodies; slit, smack, starve, sick emptiness
just to receive the praise
that we fill up on and that
comes with this sick emptiness. Here we are,
all with lips, chapped from thirst
for escape,
covered expertly with
a bright cherry red.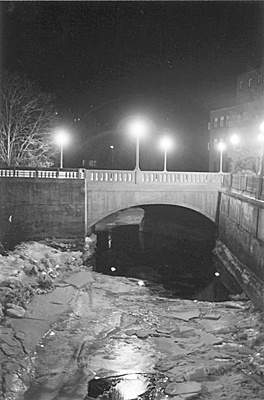 © Peter G., Glenburn, ME