Bus B43
MAG
October 30, 2013
Purple balloon treasure,
Red jacket to warm bare arms,
Tying tangled hair with pink ribbons,
Twitching to silent metal music –
The trees are violins, and aluminum cans
Are cellos and drums and basses.
Leaves rustling outside like red heartbeats,
Dropping in autumn wind.
A blue dingy bike and paper bag,
Black backpack ripped at the seams,
Holding bits of brown comfort:
Their cardboard kingdoms,
Filled with rat-infested blankets
And garbage can trophies.
Dirt-smudged chin,
Snaggle-toothed grin,
Goosebumps turning contagious
With colder weather.
A man and a woman, unrelated,
And me.
We are the trio
On bus B43.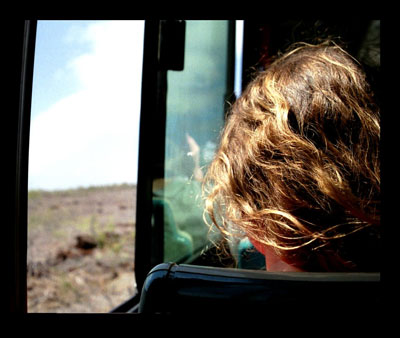 © Kate S., Hopkinton, MA