My Real Father
October 26, 2013
People say, "You're stronger than you think." But I don't believe them because I feel weak.

As I lie on my bed to sleep, I remember the memories of the nights that felt so cold and bleak.

Time goes slow when you're stuck in a broken home, but then when you leave it just goes by in the blink of an eye.

Sometimes when we're gone it's happier than how it used to be but other times it feels so lonely that I can't sleep.

I only feel the emptiness inside me when I look over to see there's no father beside me.

I try to be the best person I can be but it's so hard when the only thing you see is that person you don't want to be.

I hold the hand of the Heavenly Father I seek because He's the one that watches over me and helps me when I do feel weak.

I get on my knees and pray that Jesus helps me through the day and makes me see that forgiving my dad is not just something for Him but something for me.

So as for today, I'll not be ashamed to say that my real Father wasn't here to stay but He'll be back to take me home someday.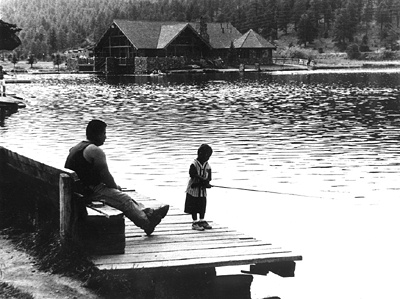 © Ryan P., Greenwood Village, CO