spare change
October 17, 2013
One day these secrets are going to mean something.
Perhaps they will be the coins
they place on my eyes as I am settled gently
into her arms.
Cold and golden, they will gleam with a history
as wide as it is long,
a hundred little stories-
car crashes, coffee stains and eyelashes-
that make me a human on earth.
Perhaps they will whisper, perhaps they will yell
the things I'd never tell you,
and then you'd understand a little better
about me.
Not that you don't understand me already.
But one day, when everything that is going to be said
is said, and everything
that I will have done will be done,
I hope you find out
that I loved you.
With an abandon only your friendship could have instilled in me,
yes, you,
I loved you wildly, your youth and careless beauty,
your elusive moods and the gentleness with which you conducted yourself
when you thought no-one else was looking.
I loved your fluidity, your motion, the ache in your eyes
to make love to the whole damned world,
and if only the world hadn't asked
for a call back,
you would have done it, darling.
You would have done it.
I hope, somewhere buried in my chest,
that after I am gone you will come find me
just to lift these coins from my eyes
and press them to your lips
and let them freeze you.
Just for a second,
I want you to let the memory of my
mysteries
fill you up and suspend your body
in a history of warmth.

And, honey, maybe then you'll see
just what has so beautifully blinded me.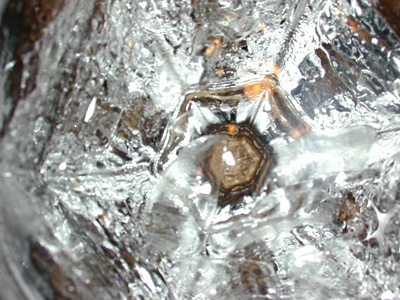 © Maria R., Allston, MA