Supernova
MAG
October 14, 2013
Really, you're made of stardust
You're made of the breath of a thousand-year-old planet
and every atom, every piece of you
even as you're dying
is composed of tiny dancing loops. You
are dancing, in every core of your body, and
take my word for it when I say you're beautiful,
to me and in some other dimension, some way that we can't even see or ­comprehend.

You're a star. I can see your light from where I am, billions of light-years away
you are dancing and living and breathing, and your atoms
are crumbling, crashing into one another
because you're collapsing into yourself with every halting breath you take
every galaxy you inhale.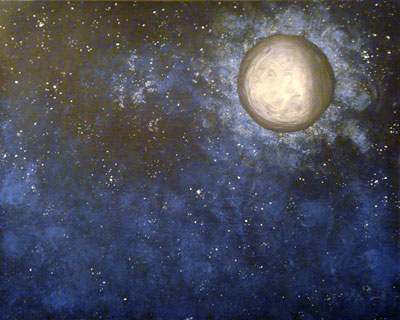 © Allison H., Vancouver, WA