What I Want To Be
October 7, 2013
She is beautiful in a way no one can deny
Soft features and green eyes in her head
Sweet voice and big lips
But thin wrists and thin waist
You could never compete with
That.

She chops her hair off in every which direction
Dyes it black, orange, pink
It's blonde now.
Her eyes are too close together and brown like yours
The boy you think you love looks at her with eyes bright and beautiful
You see her beauty: her huge smile
The way she screams "crap"
And jumps around in excitement
Her hair in a ponytail
The way she licks her lips anxiously.

You can't be the most beautiful girl
He will see today
But you can't be the girl he loves either
You wonder exactly how forgettable you are
And whether it's your looks, the frizz of hair by your ears
And the scattering of zits
The stain on your shirt and your plain eyes.
Or is it the way you can't make him laugh
Because you're too busy wishing you could be
Anything
But what you are.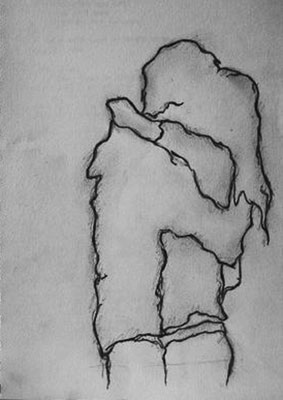 © Nicole B., Newcastle, WA