Angel of Innocence
October 4, 2013
Every day I see many changes
All of which are at new stages.
What used to be a safe-haven, pure and sweet
Is now vacant, sad and weak.

I come to you now and I plea
Do not go away and leave me.
You, who is so real and true,
I do not think I can lose you too.

As hard as I tried there was no way I could
Hold on to what was left of my childhood,
I know now that I must let go
In order to allow myself to grow.

It is so hard to say good-bye
And I know that I am going to cry.
As I sit here in this moment of silence
I can hear the wings of my Angel of Innocence
Flying back up to the sky.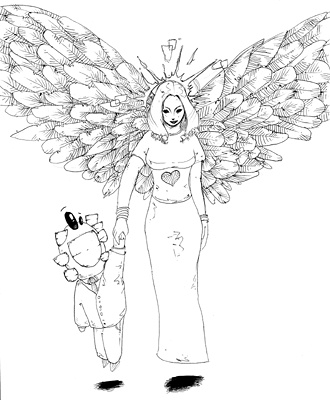 © Benjamin S., New Hyde Park, NY