Fifteen
October 3, 2013
People think being fifteen is beautiful
Big bright eyes and long leggy limbs
Twenty-year old boys romancing them
With flowers clenched in their muscular arms
Parties with just a little beer
And eating without gaining a pound

Do they forget?
That fifteen year olds hate being tall
They don't take care of their skin well
They think their legs are fat and hate their brown eyes
They break into acne at regular intervals
And spend too much time on hair they hate in the end anyway.
They don't like their eyes even smothered in mascara and sparkles,
Eyes not bright but scared.

They dream of older, handsome boys
Who will take care of them
Hold them and kiss them
But older boys that date fifteen year olds
Don't bring flowers but condoms
And a car with a big backseat.
Fifteen years old get boys their age who
M********* to porn and are nervous
Busy trying to find themselves

Fifteen year olds are not invited to parties;
They numb themselves with pills and pot
And giggle until it wears off
Their hands shake in front of those boys
Who won't look at them once.
Fifteen year olds don't go out on weekends
They don't kiss pretty boys
They do gain weight
And pinch their stomachs in disgust

Fifteen year olds wait until their sixteenth birthday
But nothing changes
Year after year
One day these fifteen years olds will look back, at thirty or forty or fifty,
See the new batch of fresh-faced fifteen year olds
At forty will wish they were again that thin and beautiful
Happy and carefree, a lifetime of possibilities ahead of them
They'll be thirty or seventy and wish to be
Those fifteen-year old girls
Who are in their rooms, crying and starving
Waiting to see the lifetime of possibilities ahead of them
In their blurry tear stained eyes.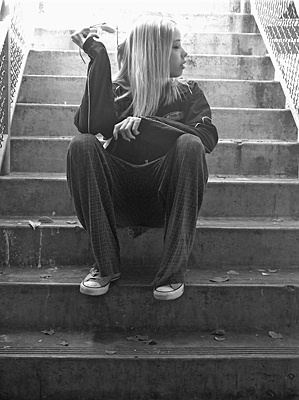 © James M, Walnut Creek, CA