a minute waltz (or, honey, if you'll have me)
October 3, 2013
Your confidence is infectious, you express yourself
with back straight, arms open, hell, I'd love you
if you were just a precious metal
nail stuck in my wall,
honey, were you to call, I'd be your army
anytime you needed me, I'd be there to catch your fall,
just like that, I've got your back
through everything.
You're a train derailed, often difficult to follow, but I'd
follow you, anywhere, off the edge of everything, if that's what you wanted,
honey, I trust you, in the dark ,the rain, the penetrating
stares, I don't care, I'd bear the weight of the world for you,
to see your nose wrinkle when you smile
,
hear you sing off-key, drink your sweet blonde coffee,
yeah, I'd give up anything
to fall asleep knowing you're in the world
just one more night. Your eyes fall in hazel
Hiroshima on my life sometimes
and I feel naked, cold but unafraid; anything you say
will be the right thing, even if we're wrong, we'll carry
on, together, an army of one and one and many
and it's okay to be this way, and I don't mind
if I lag a little behind, I know you've got it on your own
but I am happy to be here with you in your life,
in your chopped-up hair, your frays and thanks and
scares, I have staked my minute claim right here
and I would love to stay this way,
honey, if you'll have me.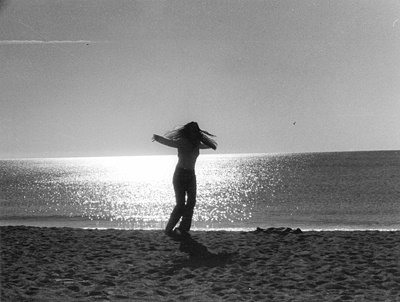 © Denise A., Marblehead, MA