How do I See Thee?
September 29, 2013
How do I see thee? Let me count the ways.
I see thee to the power and reach and height
Your soul can reach, when it is out of sight
for the ends of living and the after.
I see thee to the level of every soul's
most good need, by deeds and words.
I see thee untampered, as men strive for cleansing;
I see through thee, as they see through the sky.
I see thee with the power not used by most
In their life, yet useful faith.
I see thee with a sight, sometimes blind
To those who are lost - I see with the rage,
Happiness, sorrow, of all my life! - and, if you choose,
I shall but see thee better before death.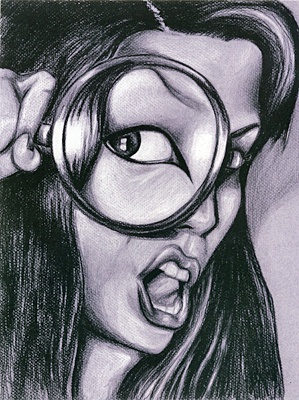 © Vivian V., Ozone Park, NY