A Bird's Eye
September 17, 2013
There is a tree that has grown tall and long and on the top a bird sits on his throne.

He sits there with pride of his own great power to view the world from the top of the tower.

He leans toward the edge of the extended tree branch and jumps off to fly without a back glance.

With courage and confidence, he soars through the sky, enjoying the view from a bird's eye.

He absorbs the good of the world below and ignores the bad, which he'd rather not know.

He has felt no pain, only hope and curiosity. We are two opposites and of his power we envy.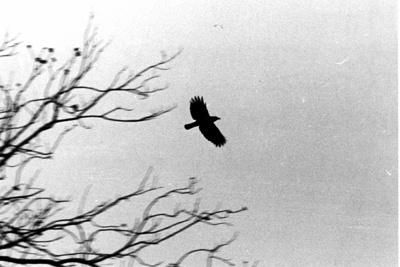 © Jacqueline T., Flowermound, TX