Growing Up?
September 23, 2013
Growing Up,
I was the popular girl who had everything,
The girl who everyone wanted to be friends with,
I was the rich,spoiled, daddy,s little girl,
I was the girl with the nice clothes and expensive jewelry,
I was the stuck up who made fun of the chubby,short girls,
The one that had everything anyone could ever wish for,
Growing up was easy,because I was never made fun of,
I was never picked because I was pretty,
Because I was the center of attention,
But that changed once I hit high school,
I wasn't as pretty no more because I had competition,
It all changed the day I met James,
A boy who struggled and was the joke of the school,
The boy who cut himself and was left out of everything,
He sat next to me in third period biology class,
I was his partner for everything project,assignment and experiments,
he was the son of a poor old woman who lived in a poor neighborhood,
He cried himself every night to be like the rest,
I wondered why no one ever took interest in him,
He was tall,had ocean blue eyes,and was just handsome,
But I didn't see beyond his appearance,
One day I as I was going into class complaining I was tired,
He let it all out,
He told me that I didn't know what it meant to be tired he worked everyday after school and only had 3 hour of sleep each night,
He told me that his father had died and his mother was too weak to work,
He told me that he had no one to look after him,
That broke my last straw,
I left home that day feeling selfish because I had everything and I though everything was about me,
James passed away 3 days after he told me his story,
But to this day I am a more humble person because money and clothes doesn't buy happiness.
Growing up I have learned not to boast for James taught me a lesson.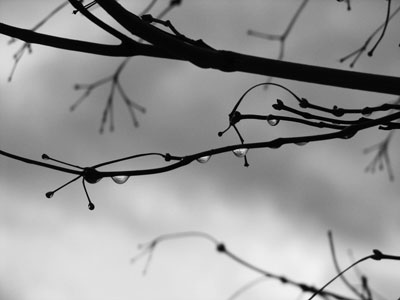 © Carly M., Hopedale, MA