A Love Letter, 10 Years Overdue
September 22, 2013
Somtimes, I want to dive inside of you.
Most times, I don't want to leave.
You dare me to let go of you and drift off to sleep, when most times, its you gripping me.
You turn so quickly, wicked eyes and cofee smelling breath, quicker than the love caked onto my ribs.
You change in a moment, like your story. Darling, your spine has held me tighter together than I could ever hold myself. i can explore you with my eyes closed- your tears and folds still smell like the library where I found you, buried in a crate of books, still damp with rain.
You always know the right things to say, and sometimes you don't say anything at all. Your words paint tingles across my skin, and you are the one constant. My darling, you are perpetually changing. I have loved you since that day when you followed me into the janitor's closet and wrapped my in your arms. You carried me away that day, flying hand in hand, we touched the world together, but Darling, I know we never left.
I can hide forever in your stories. Your silence is poetry, and old friend, I've been selfish. I have kept you for far too long. You were never mien to begin with, and I must pass you on to the next set of paper cuts and rain-soaked Sundays.
Your 'I Love You's' were never mien to keep, but yours to give away.
And my dear library book, I'm afraid that this story must come to an end. Because there are only two things that should never be ten years over-due:

Love letters, and you.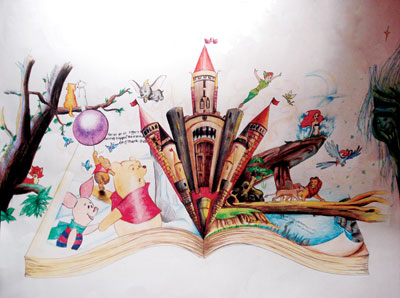 © Shirley L., Chino Hills, CA